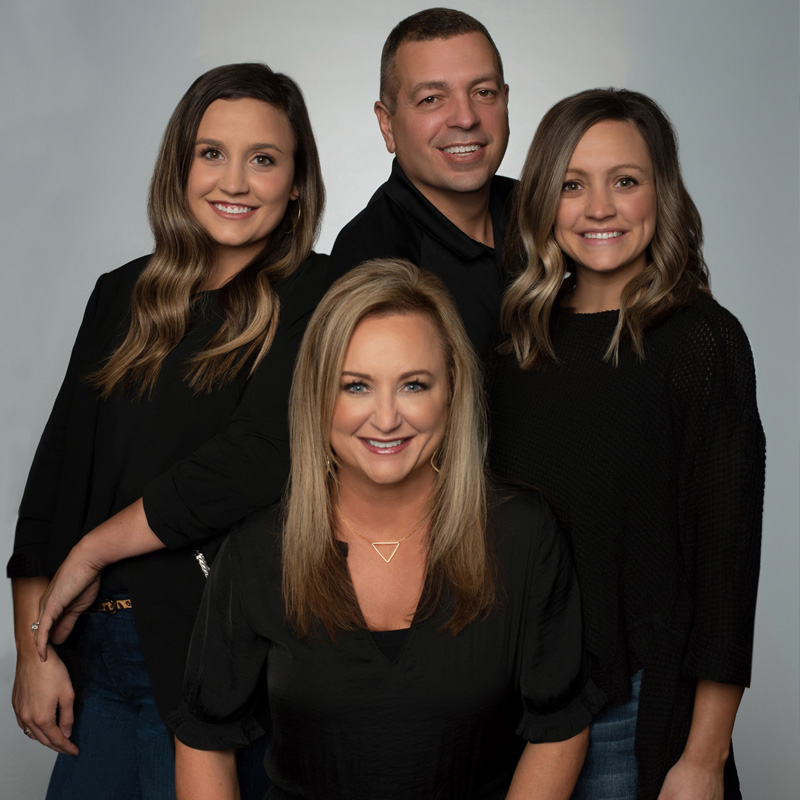 About Harris Realty Group LLC
Welcome to Harris Realty Group. We are built on a foundation of trust, transparency, family values, and commitment, Harris Realty Group is home to the most dedicated real estate team that has been raising the industry bar for the past 20 years. Previously referred to as The Lisa Harris Team, Harris Realty Group is now a more expanded residential, commercial, and land transaction resource that is strongly bonded by family and contains the underlying mission to provide excellent and consistent customer experiences every single time.
Lisa Harris, who began the initial family business, has always loved the real estate industry and being able to support others in finding a house they could call a home. She is the proud wife of Warren for over 30 years now, and together they have two married daughters, Alex Williams and Tayler Gray, who are now a vital part of what makes Harris Realty thrive. Fast forward to today, Lisa and Alex are credited Realtors, Tayler is the Marketing Director, and the brand is derived from nothing but the best agents who are all committed to helping you succeed. Together, Harris Realty Group enjoys every moment of providing the highest levels of integrity, honesty, passion, and knowledge to give their clients 5-star experiences.
Overall, helping others achieve their real estate goals is the true driver behind the team's passion and motivation. Whether it be working as individuals or together as a family, these real estate professionals have profoundly rooted core values that they instill into their services and have the fundamental mission to glorify God by putting their clients' interests above their own. In the end, when it comes to any real estate transaction, you deserve nothing but the best. You need a team that is devoted to their clients, who are ahead of the game, and who are experts in the local market. And by choosing Harris Realty Group, you can be confident you will obtain all that and more. Harris Realty Group looks forward to HELPING YOU ACHIEVE THE AMERICAN DREAM.